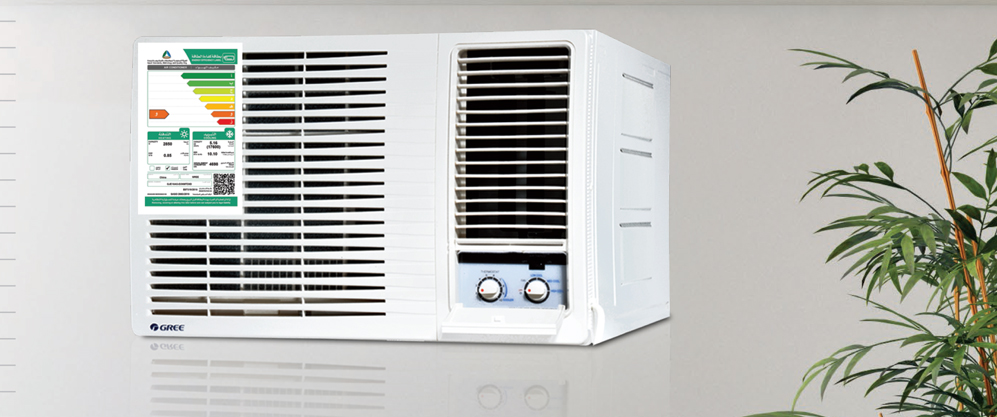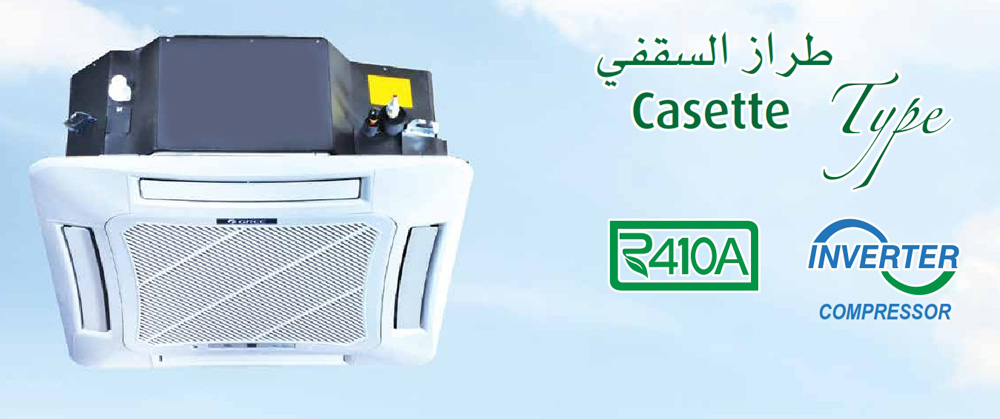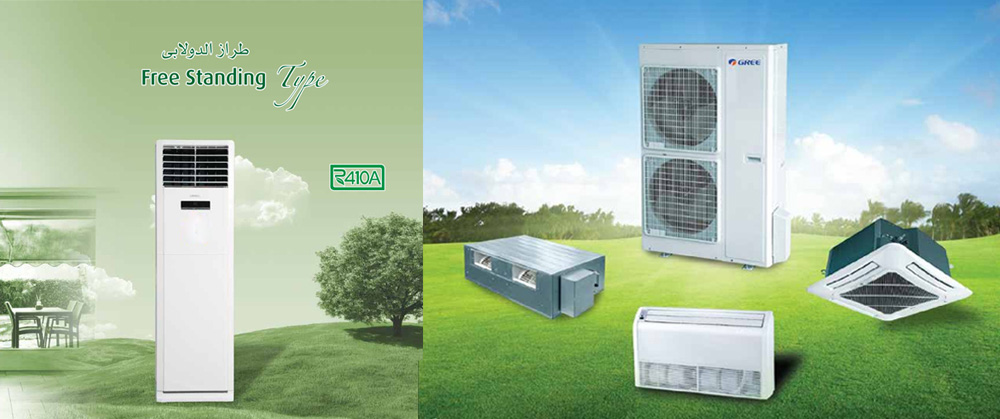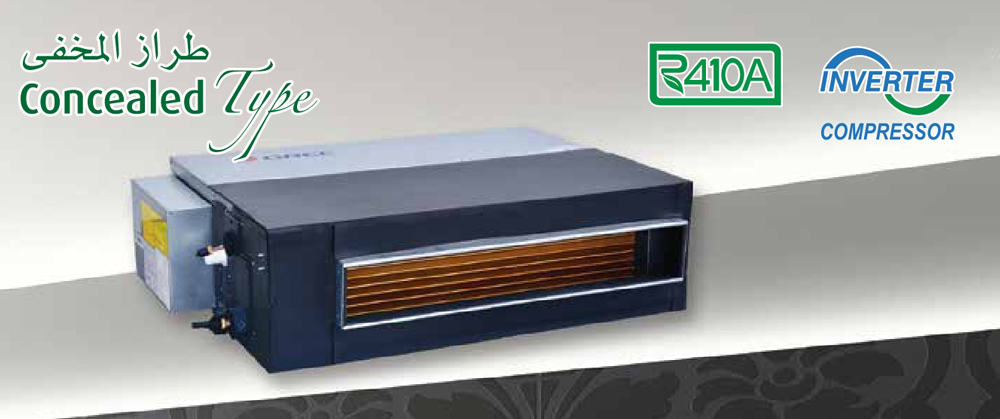 THE 'WORLD BRAND' AIR CONDITIONER
GREE Electric Appliances Inc. of Zhuhai, China is the world's largest manufacturer of air conditioners. Through our eight production bases in China, Vietnam, Pakistan and Brazil, GREE can produce up to 27 million residential and 2 million commercial air conditioners yearly. We produce all key component parts internally for consistency and control, and are the only air conditioner brand in China ranked as a 'World Brand'. GREE covers residential air conditioners, central air conditioners, intelligent equipment, home appliances, air source water heaters, smart phones, refrigerators, etc..
GREE VISION
"To maintain our global lead of HVAC industry and technology in the world in providing and delivering the best and latest HVAC solutions in the world through a wide range of environmentally friendly products that promote energy efficiency as well as improve Comfort level."
GREE MISSION FOR SAUDI ARABIA
Providing the latest air conditioning solutions to our customers with the highest standards of quality, reliability and efficient economic efficiency.
Supporting Saudi Arabia's growth and development with environmentally friendly, innovative and energy-saving technologies.
To be the main source of knowledge and information in the HVAC solutions sector in Saudi Arabia.
Motivate and develop manpower to ensure continuous growth of our Agent Basic Electronics Co., Ltd.
Participation in local social activities in Saudi Arabia.
Since 2005
GREE has topped No.1 in production and sales volume of residential air conditioners for 13 consecutive years.
In 2006
GREE awarded "World Brand"
In 2018
GREE Ranked No. 294 on the list of "Forbes Global 2000 Public Companies". etur adipiscing elit. Vestibulum non dolor ultricies, porttitor justo non, pretium mi.
GREE Company Strength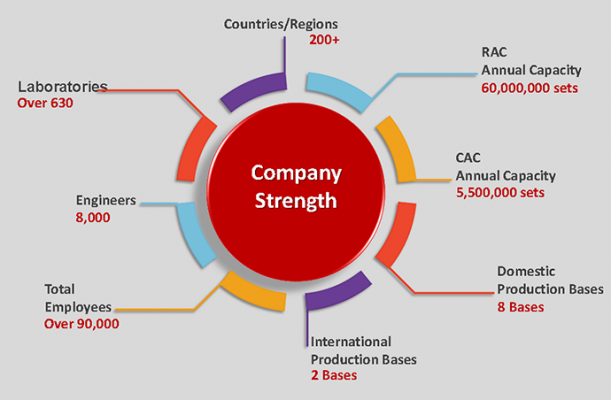 GREE Research & Development Strength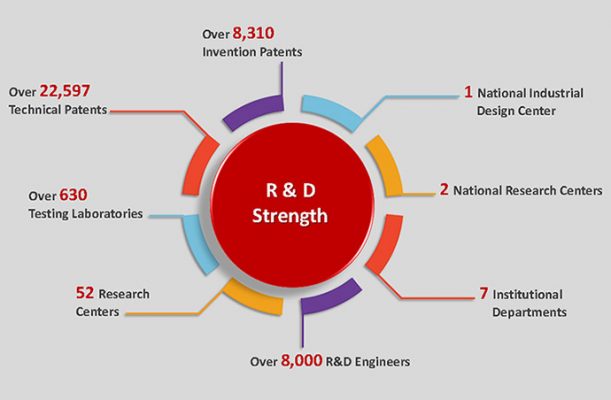 MAKING THE BEST, BEING THE BEST
At GREE, we endeavor to research, design and develop the highest quality air conditioning products in the world. And to do so in an atmosphere of respect and loyalty toward both our colleagues and our customers. We also believe in being there for people who may never buy our products at all; people in difficulty, hardship or distress. Over the past 20 years, GREE has donated more than RMB100 million to social welfare, education and disaster relief efforts.
100 MILLION CUSTOMERS IN 100 COUNTRIES AND REGIONS
Since its founding in 1991, GREE has achieved some impressive numbers. We feature 7,000 models in 400 series across 20 product categories. We've been No. 1 in the global market since 1985 and have listed among the Top 100 Chinese Companies by Fortune Magazine for the past 8 years.
8,000 PATENTS, 630 LABS, 3,000 ENGINEERS – AND COUNTING
You don't get to be world leader without world-leading technology and innovation. At GREE, we invest heavily in R&D for both our air conditioners and small home appliances. Our specialized research institutes and product development centers assure every one of our customers enjoys products of the highest quality, performance and reliability.
A FRIENDLY ENVIRONMENT TO WORK IN
GREE is also a friendly environment in which to work. We believe our people are our most important resource, and we provide opportunities for everyone to learn and grow – especially our younger employees. We encourage personal development, reward achievement and listen to what our people have to say. It's the GREE way!
For more information Visit Here